Audacia has launched its second graduate training programme in a bid to offer opportunities to tech graduates entering the job market during the COVID-19 crisis.
The success of the previous 2019 programme saw all graduates secure full-time development roles within Audacia, encouraging us to continue with our 2020 programme, offering this year's graduates opportunities in the industry in spite of the economic situation.
Audacia's Head of Engineering, Richard Brown, commented: "It's been a difficult year for businesses, but it has been an especially challenging time for graduates."
"Leaving higher education to enter the world of work is a daunting prospect without the added uncertainty of doing so during a pandemic, so we are so pleased to be in a position to offer the graduate scheme to four talented individuals this year.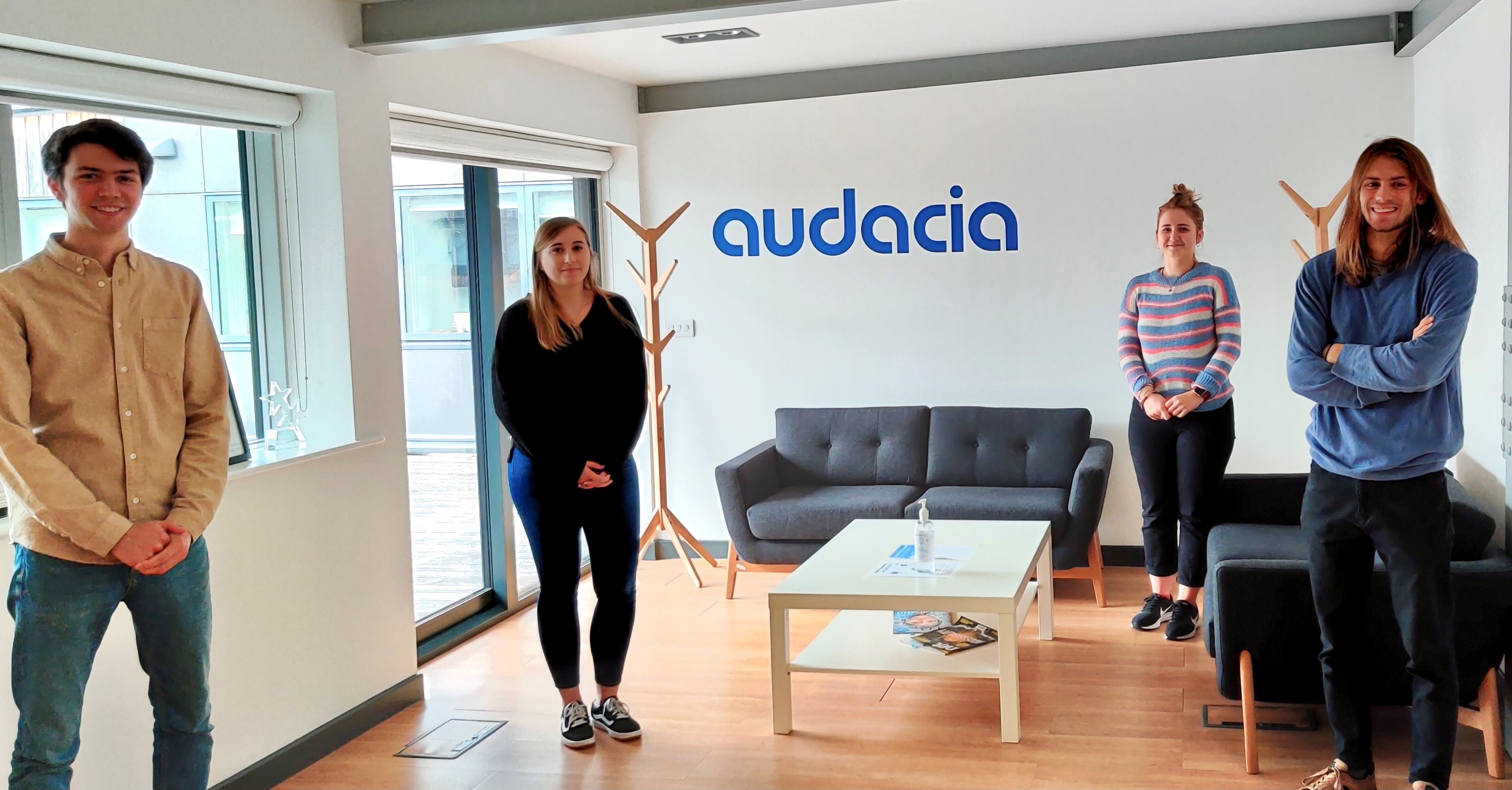 Despite the scheme remaining largely the same as last year's initiative, a number of changes have been implemented on account of COVID-19, with remote working being the most significant. The introduction of tools such as Microsoft Teams and Visual Studio Live Share has allowed Richard Brown and Philip Rashleigh, as well as all graduates, to work safely and remotely throughout the course of the pandemic.
One of the four graduates, Esme Lawrence, commented: "I signed my contract for the graduate scheme several weeks before the UK lockdown, and when the lockdown happened myself and my course friends all found ourselves feeling a bit lost in terms of what we would do after graduation.
"Some of my friends lost their graduate placements, but Audacia kept in regular contact, ensuring that the graduate scheme would go ahead. This allowed me to complete my degree with peace of mind that I still had a job to go to afterwards."
Read the full article on Bdaily or The Yorkshire Times.
Read more about what it's like to work here, along with our current vacancies on our careers page: