Client
Techbuyer is a global leader in the buying, refurbishing and selling of data centre equipment. Founded in 2005, Techbuyer has grown from a company run by just two people, to a global organisation with multiple warehouse facilities located worldwide. Techbuyer have decades of experience in buying used data centre equipment and selling new and refurbished IT parts, and have worked with thousands of private and public sector organisations across 83 countries worldwide.
Background
Techbuyer have hundreds of thousands of products that each have up to eight different naming conventions; with difficulties in building a database that was going to be fast enough to return search results in a short period of time. To avoid lost sales, Techbuyer needed fast search capability with an intelligent search mechanism within a sales-focused database. Techbuyer wanted something easy to use that had 100% up time.
Solution
Audacia developed an intuitive and robust product management system that is integrated with the various platforms that they sell on. The system allows Techbuyer to manage all aspects of the product process, from orders, stock management and returns, enabling them to function more efficiently.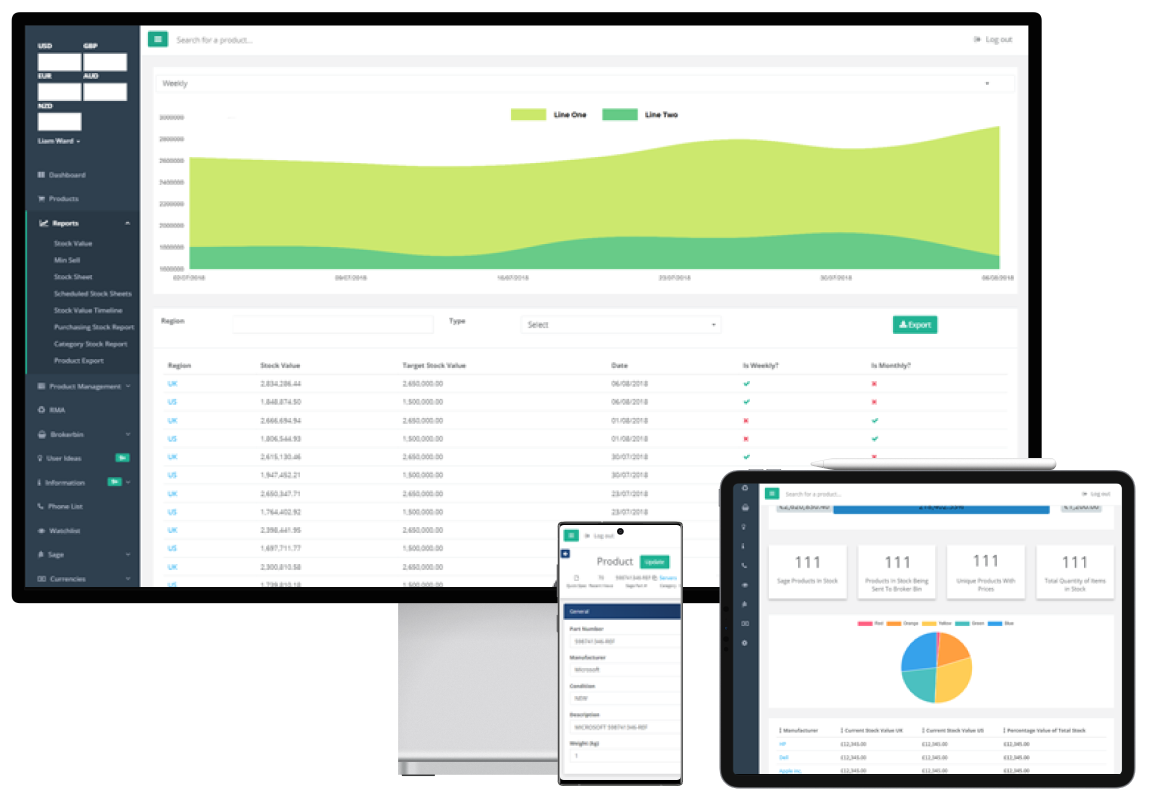 Results
100% uptime with no unplanned maintenance
Real-time, accurate information on stock levels
Reliable, sustainable and scalable platform
The new system allows Techbuyer to manage significantly more than they ever have, with better access to reports, giving them real time visibility to be able to function better as a business. With the system being integrated, Techbuyer are provided with more up to date information from the sites that they sell on, as well as giving them more timely and accurate information on stock levels within their system. Since working with Audacia, the site has had zero downtime, with not a second of unplanned maintenance, matching exactly the reliability and sustainability that Techbuyer wanted.