Client
O2 is the commercial brand of Telefónica UK Limited and is a leading digital communications company with the highest customer satisfaction for any mobile provider. With over 25 million customers, O2 runs 2G, 3G and 4G networks across the UK, as well as operating O2 Wifi and owning half of Tesco Mobile. O2 has over 450 retail stores and sponsors The O2, O2 Academy venues and England Rugby.
Background
Previously, Telefonica were using excel spreadsheets to hold their data and had a manual based process, consisting of emailing ticket availability to recipients. The process had no auditing control, which presented a risk factor of human error. In order to create a more seamless and robust process and improve efficiency, O2 looked for a software development company that was experienced in delivering reliable and cost effective bespoke software solutions.
Solution
Working in partnership with Wrights, a UK based marketing agency, Audacia developed a web based platform to be used by account managers, partner managers, team managers and event administrators at O2. The bespoke software application was developed to manage all aspects of the business process; from budgeting tickets for events, through to issuing tickets to customers.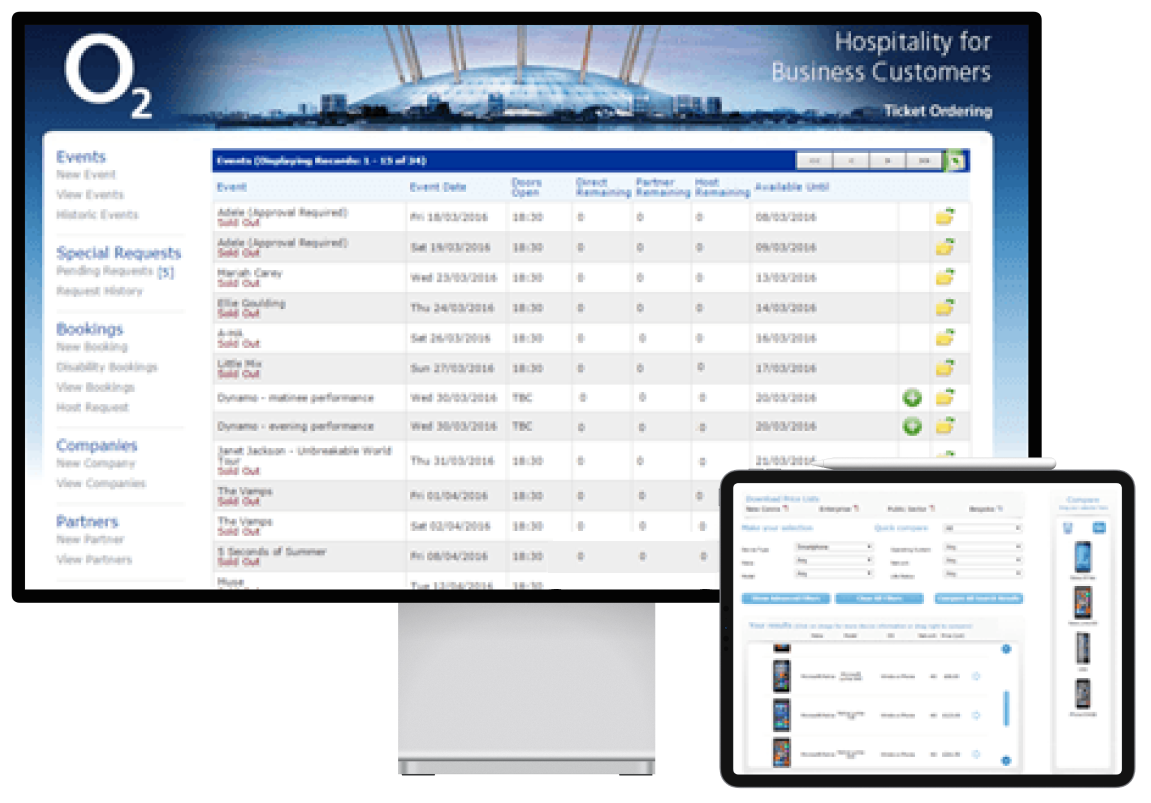 Results
Simplified ticketing process
Intuitive, user friendly design
Improved efficiency, reduced errors
The intuitive platform was very well received, significantly improving their business processes. The use of the new software application resulted in an increase in efficiency, a greater robust process and made the whole ticketing process much simpler for O2.