Client
Aptus Utilities designs, builds and installs gas, water, electricity and street lighting infrastructure for housing developers and construction clients. Aptus Utilities has fast become one of the UK's leading multi utility providers, with a reputation for outstanding customer service, establishing excellent partnerships with national construction firms and local independent builders since 2010.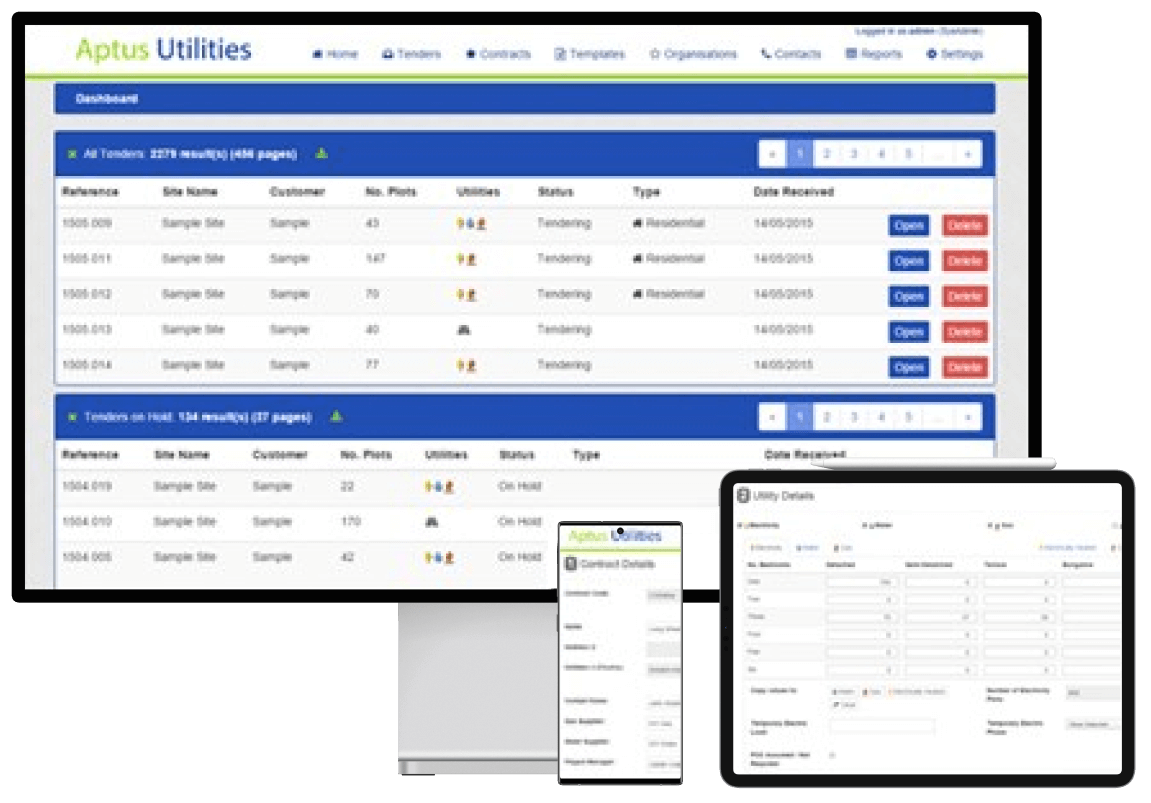 Background
As Aptus Utilities continued to grow and expand its service offering, they quickly realised that the use of paper-based business processes and excel spreadsheets to manage project delivery was adding complexity to their operations and providing a barrier to further growth. At this stage, they decided to look for an automated solution. Because of their unique requirements, Aptus looked to develop a bespoke solution as opposed to adapting an off-the-shelf platform, as they identified the need to manage business-critical functions at a granular level (such as costs and logistics) in order to achieve greater value. At this point, Aptus looked to engage with an experienced, UK-based software development company, that had a proven track record of delivering robust and cost effective bespoke software solutions.
Solution
Audacia developed a scalable and robust management portal that is used for all key aspects of project delivery. Managing aspects from the tendering process, through to installation and service monitoring, the platform enables business-critical planning and financial reporting at each stage of the project. Through automating and integrating the core business functions into one centralised, scalable platform, Aptus Utilities are able to improve business process efficiencies through process automation, as well as significantly improve visibility of business-critical data that is key to achieving their growth plans.
Results
Real-time financial reporting
Increased visibility across projects
Significant reduction in manual processing
As a result of the software application, Aptus Utilities have gained a significant improvement in visibility across projects. With the ability to achieve greater reporting at a granular level; including from suppliers, internal and external resources, the business is able to track and monitor factors such as: paid and outstanding invoices (down to a client and contract level), investments, stock values and transfers and financial distribution across cost centres. This greater level of financial reporting provides the real-time visibility that is critical to perform strategic decision making for greater levels of efficiency, productivity and value for money.