Client
Innovative Trials specialise in the delivery of accelerated patient recruitment. Innovative Trials works with study teams to deliver professional tailor-made solutions to help clinical trials deliver on time, within budget and to the required standard. Innovative Trials work across the globe and pride themselves in forging close, collaborative and long-lasting relationships with clients, becoming truly integrated and one team to ensure recruitment and retention success for studies.
Background
Innovative Trials previously managed their studies using a set of Google Documents Spreadsheets. Due to the inefficiency of their processes, Innovative Trials looked to consolidate their existing processes into a single study management system which will allow for better auditing, validation and reporting. Due to the bespoke and complex nature of their processes, Innovative Trials found that their requirements were beyond the remit of any existing off-the-shelf packages and sought a software development partner to build a custom solution to fit their requirements with the ability to scale and flex in line with their business.
Solution
We're working with Innovative Trials to develop an integrated, study management web portal that will manage their whole process from lead acquisition to proposal, study design, planning and management throughout. The new intuitive portal will streamline and automate their existing, manual processes, transforming their complex workflows into one easy to use, centralised platform. The portal will be used by consultants across the world and will include key functionality such as: a customer portal for clients to access the required information, bespoke proposal generation with price breakdowns based on complex formulas, resource allocation and scheduling.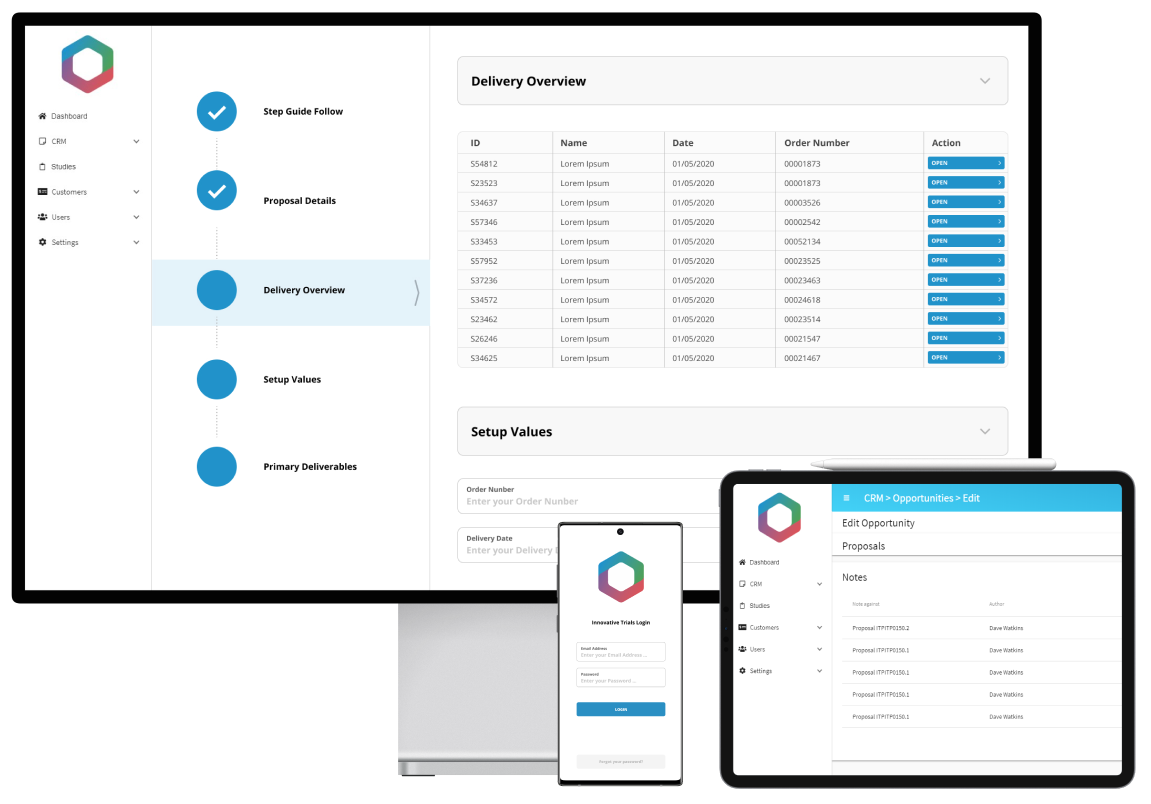 Results
Centralised data management
Automating time-consuming processes
Mitigating risk, enabling collaboration
The new centralised platform will allow Innovative Trials to manage everything in one place, reducing data input, mitigating risk, enabling greater collaboration and control. The platform will automate key, time-consuming processes, enabling Innovative Trials to become more efficient and increase levels of productivity, whilst ensuring data consistency, for example in pricing models, as well as increasing the visibility of auditing.