Delivering user driven applications that are focused on accessibility, performance, scalability and security.
From front-facing driver apps for one of the UK's largest insurers, to tablet applications used across sites by one of the UK's leading multi-utility providers and map-based platforms to manage people across the biggest offshore wind farms in the world.

Audacia's successful delivery of large-scale front end development projects is underpinned by a focus on collaboration and transparency, helping clients across both the private and public sector to deliver seamless and effective user experiences across digital services.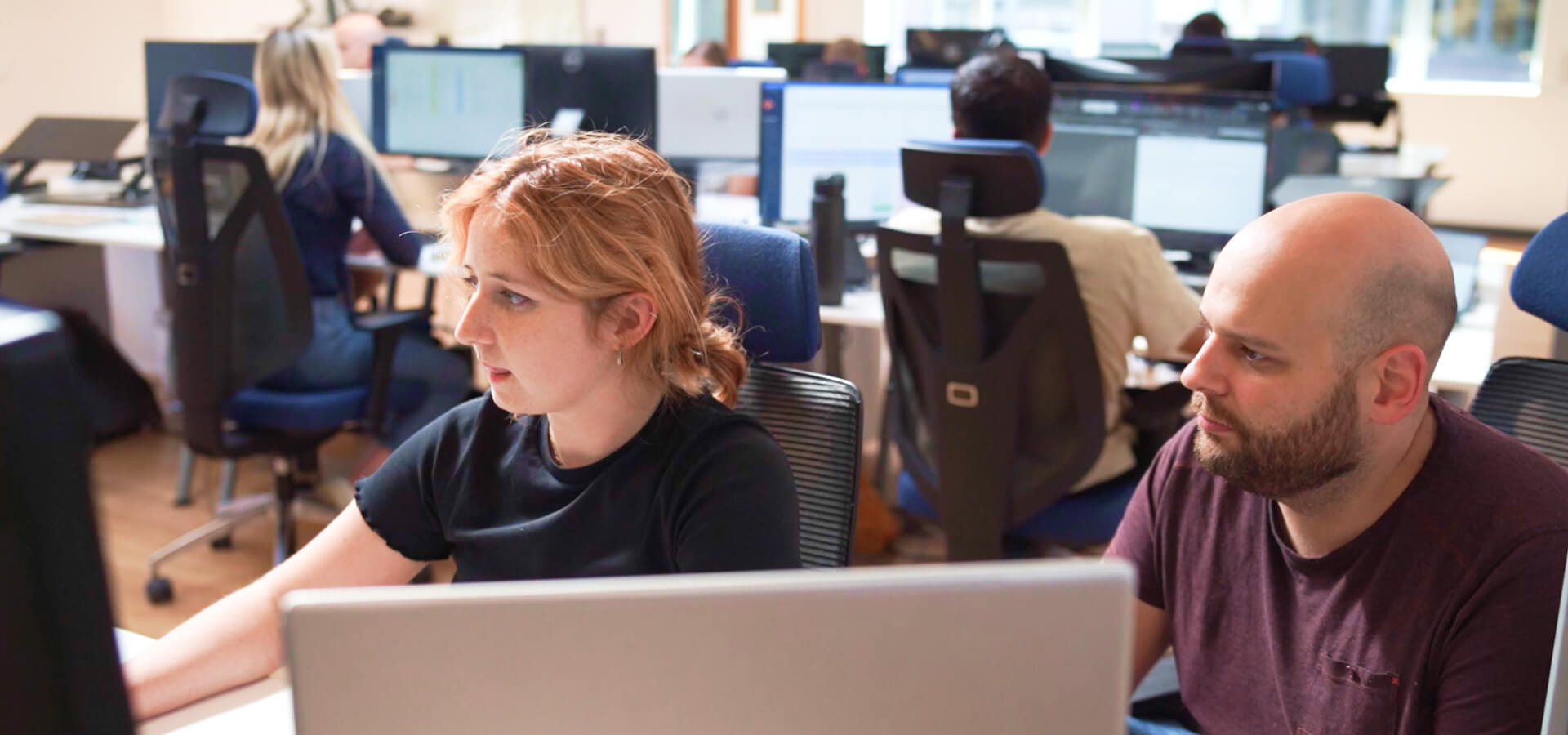 Delivering full cycle front end development — from discovery, UI/UX design and prototyping, to agile development, QA testing and support.
Within an initial discovery phase, we'll collaborate through analysis sessions and user workshops to develop a UX strategy that ensures requirements are defined to fit the needs of both stakeholders and end users.

Outcomes from discovery stages will be used to develop wireframes to help navigate user journeys and begin feedback cycles on the design process. We'll use this to deliver either static prototypes using tools such as Figma, or functional prototypes using Vue or Svelte kit, to generate early feedback from user groups and further refine requirements and user flows.

We'll help to assess the appropriate the tech stack for your project depending on requirements, for example if the end product is public facing and needs considerations of aspects such as SEO.

Once a solid agreement on functional and non functional requirements is established, we'll move on to develop MVPs to get value as quick as possible. Adopting an iterative approach to development for continuous improvement and refinement based on rapid user feedback.