Client
E-Car, part of Europcar, is the UK's leading low-emission car club, revolutionising the transport sector by providing a convenient, hassle-free, environmentally-friendly alternative to private car ownership.
Background
When E-Car started up, they began by implementing an off-the-shelf software solution to manage their business processes. However, E-Car quickly realised that their existing software package was insufficient in supporting their requirements, as the only options available in their market were for the management of petrol cars. At this stage, E-Car began to look for a software development company with a proven track record to work in partnership to build a bespoke software solution.
Solution
Audacia developed a bespoke car club booking platform that manages all of the Car Club's processes. The software application manages aspects such as membership accounts, fleet management, booking scheduling, direct vehicle communication, billing and accounts integration.
The centralised car club booking solution enables E-Car to operate through one platform, integrating with external payment gateways and customer facing portals. The new software solution has improved their utilisation rate from 15% to 38%. By choosing bespoke software development, E-Car were able to turn their business intelligence into a highly effective and scalable software platform that will evolve alongside their business.
Audacia build business-critical software platforms for clients across a range of industries, from energy and transport, to agriculture and marine, working to solve complexities and enable people to work smarter: view more of our projects.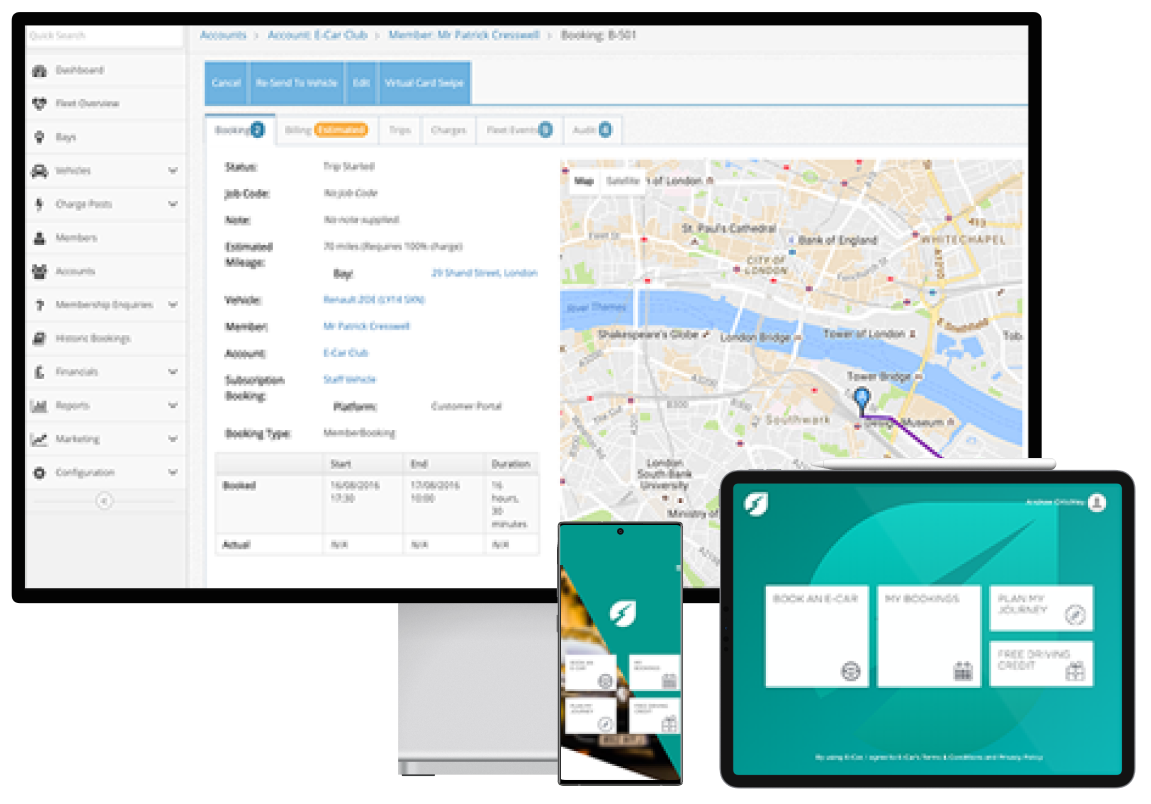 Results
Improved utilisation rate from 15% to 38%
One centralised management platform
Integrated with payment gateways and customer portals