Leverage AI & machine learning to improve your services and make decisions better, faster and at scale
We partner with industry leaders to deliver strategies to utilise AI and machine learning to enable them to become data-driven, empowering organisations to make intelligent improvements across services that provide ongoing benefit now and into the future.
Projects our team has collaborated on include:
building predictive machine learning models for a global medical device company.
implementing optimisation algorithms for intelligent work scheduling for one of the UK's largest insurers.
leveraging natural language processing to deliver travel chatbots for a public rail organisation.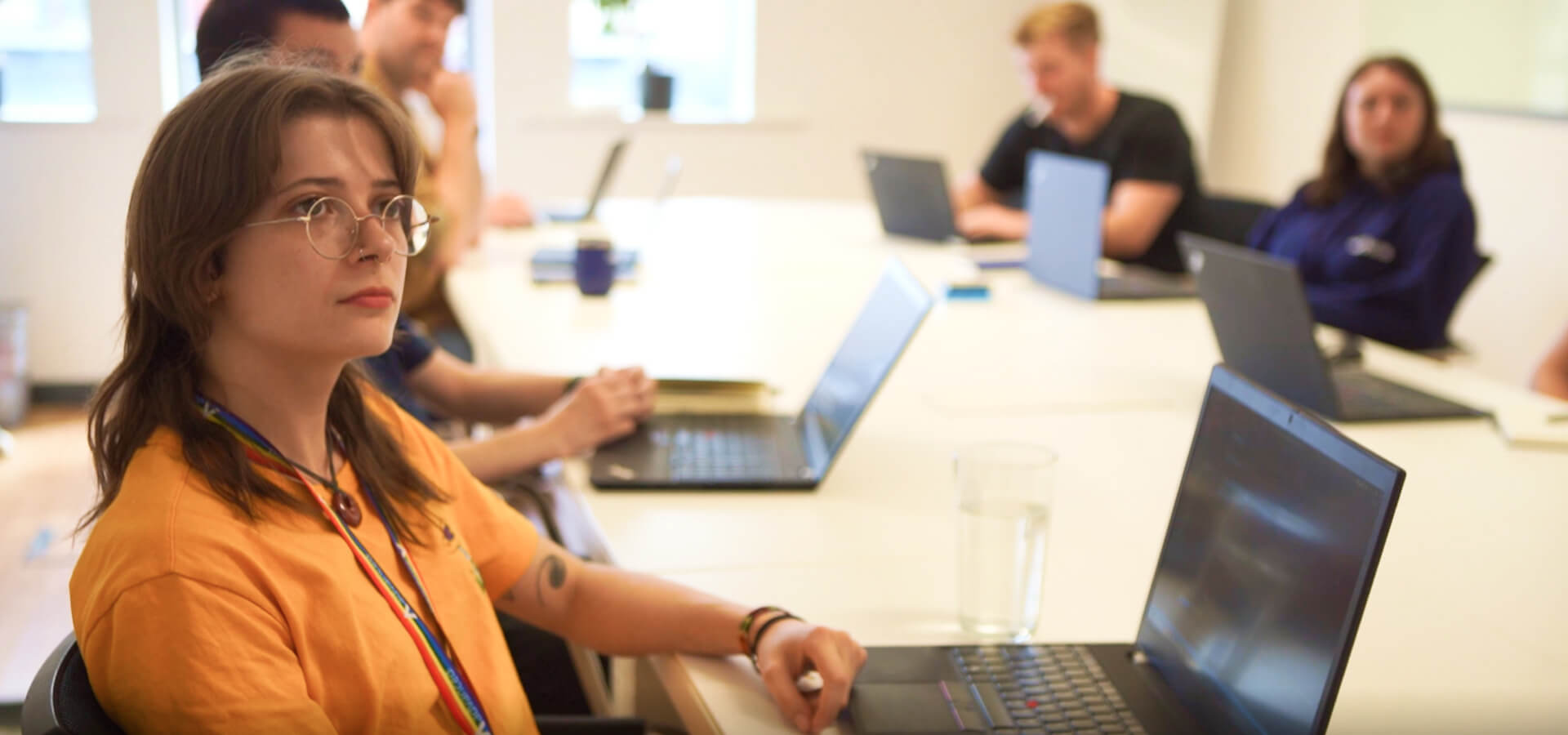 End-to-end AI & machine learning services — from consultancy, process analysis and data valuation, to prototyping, development, QA and support
Our AI and machine learning projects begin with initial discovery and analysis sessions. We'll work closely with your stakeholders to review existing processes and datasets, as well as evaluate new opportunities to identify where AI and machine learning solutions are both viable and add immediate value.

We'll work together to assess different technologies and architectures to develop a strategy for implementing AI and machine learning, exploring various types of solutions — from predictive analysis models, to reactive machines. Following this, we'll develop proof of concepts and prototypes for initial feasibility studies and to generate early feedback.

We'll collaborate to help you plan and deliver strategies for data cleansing, transformation, consolidation and warehousing, as well as ensuring that your systems and infrastructure can support sophisticated models. Overall enabling your organisation to find and consume the information you need to become data driven.