Client
HSSMI (High Speed Sustainable Manufacturing Institute) and DETC (Design and Engineering Test Centre) are two leading manufacturing innovation institutes. Working on behalf of 40 affiliate automotive organisations, DETC develops and uses virtual engineering tools and techniques to accelerate the development, test and manufacture of automotive propulsion systems. The organisation pioneers the use of technology including virtual and augmented reality, artificial intelligence and model-based systems. HSSMI are a strategic partner within the manufacturing sector, providing valuable guidance and services helping to ensure UK manufacturing remains sustainable, competitive and productive.
Background
HSSMI & DETC were looking to replace their existing resource-intensive workshop programme, involving manual, paper-based processes of print outs, post it notes and lengthy write ups. The workshops are held for clients and run through potential areas for improvement (e.g. Technology Enablers, Business Strategy, Data and Supply Chain), discussing the client's current state as well as proposing projects to achieve their goals and visions.
Solution
DETC's new interactive project planning tool will be used exclusively for its Digital Readiness Learning workshops, enabling participants to map out their business priorities, share project ideas and contribute to the wider project plan via a network of connected devices. The data extracted from these workshops is then transformed into interactive diagrams with real-time visibility of project plans, with the ability to track and monitor projects as they progress towards their defined visions in different areas.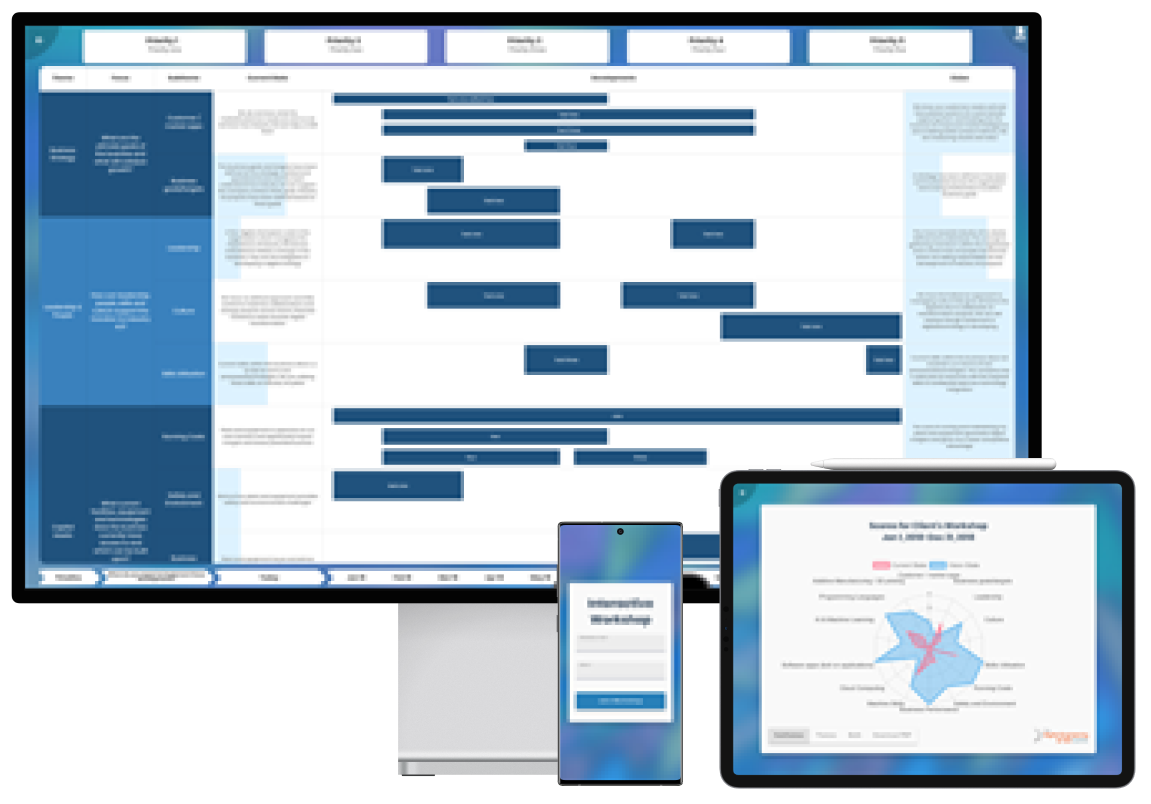 Results
Reducing project management process from 7 days to 1
Eliminating wasted work hours
Enhancing the business' commercial offering
This new interactive portal will replace their existing paper-based process, significantly improving internal processes by reducing their project management process from seven days down to one day, eliminating wasted work hours. The portal also provides their clients with a more streamlined and collaborative road-mapping process and a richer outcome, as well as enhancing their commercial offering. HSSMI & DETC have already generated new work from the portal.