Client
The Linde Group is a world leading supplier of industrial, process and speciality gases and is one of the most profitable engineering companies. Linde products and services can be found in almost every industry, in more than 100 countries. A success story that began with the separation of air.
Background
Linde required an intuitive application to enable sales teams to quickly and easily generate proposals for clients. The application would be used to automate the process of generating proposals that are tailored to their clients' requirements, resulting in a vastly quicker process and a greater level of customer experience. In order to achieve this, Linde began to look for a UK-based software development company with a proven track record in the delivery of intuitive and light-weight bespoke software solutions to industry leaders.
Solution
Linde worked in partnership with our software development team to deliver a bespoke desktop software product. This system was developed as an HTML 5 application and then embedded within a Mozilla browser running inside the software application. The software solution provides Linde users with a simple workflow to capture customer details, bespoke business requirements and then generate a tailored, branded PDF sales proposal.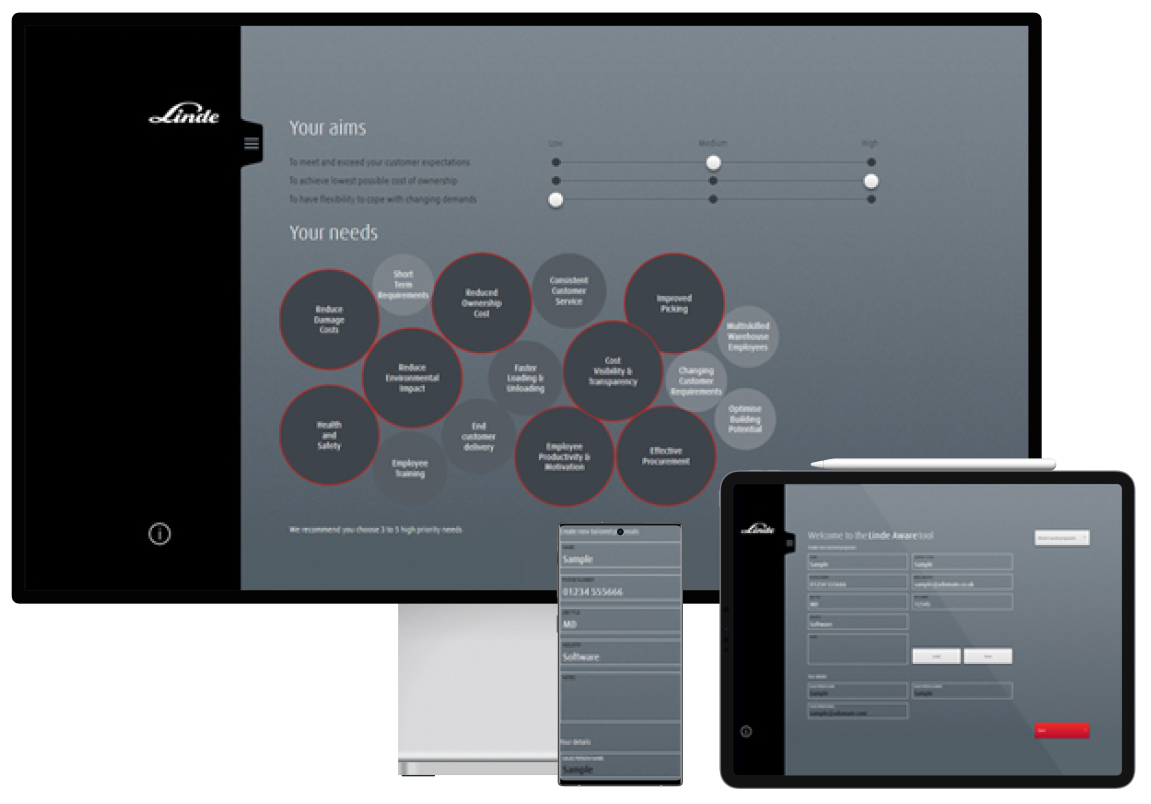 Results
Significantly improving business efficiencies
Greater consistency across quotations
Simplifying quotation generation process
The application has provided sales teams with a much simpler process for producing quotations for new and existing customers, significantly improving business process efficiency. The robust solution has also ensured consistency by automating the generation of structured and branded quotations for clients.